Take control of your Magento Store!
Magento is the world's largest webstore and some of the leading business brands of the world trust it. Now you can easily leverage Stock Konnect to manage, create, and update info for single or multiple Magento web stores.
Stock Konnect eCommerce Tool is fully integrated with Magento to easily control your products, inventory, & orders. Complete centralized tool allows simple management for all your multichannel stores.
Easy to set up and friendly in use. Connect your Magento with the Stock Konnect to get the most authentic results from it as soon as you need. This could be the most appreciating step which you will take to get connected.
STOCK KONNECT CAN HELP YOU!
TO TRANSFER ALL YOUR EXISTING AMAZON OR EBAY LISTINGS TO THE MAGENTO CATALOGUE. ALL SELLING HISTORY AND RANKING IS KEPT, NO PRODUCTS ARE STOPPED DURING MIGRATION.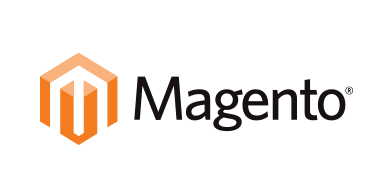 Magento Listings & Inventory Functionality
Stock Konnect can be easily integrated with any marketplace of Ecommerce platform like Amazon, Magento and eBay. So you can easily manage all your single & variation listing for multichannels and web stores directly throught its interface in just a few clicks.
Simplified Marketplace Listings
Whether its Magento or any other big eCommerce platform, Stock Konnect offers most simplified listings. Now you can easily list on all bigger eCommerce platforms with a single click through Stock Konnect.
Streamlined Order Management
Stock Konnect is known for its streamlined order management not only for Magento but also for other big platforms like eBay, & amazon.
Quick to Set up and Easy to Use
Stock Konnect provides easiest and authentic interface to setup. You can instantly get all magento and other Ecommerce accounts integrated in just a click of a mouse and Stock Konnect will do the rest for you.
Multiple Accounts
Connect as many Magento accounts as you manage to a single Stock Konnect account.