STOCK KONNECT ORDERS
Leverage the power of Stock Konnect's order management software and get work done with 100% accuracy and speed. Get live, instant, and accurate reports and inventory information each time system pulls information from connected sales channels.
All your orders in one place
Are you done with the heck of switching tabs, windows or screens to check order for each platform?
Not anymore!!! Stock Konnet brings all of your processed and pending orders from big platforms like Amazon, eBay and Magento on a single screen. No need to switch tabs or screens anymore to analyze which one to ship, package or track.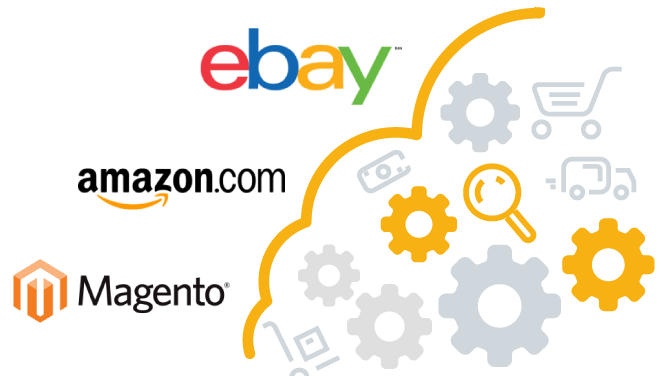 Orders overview
Tired of reloading or switching tabs to overview each time?
Stop following the hectic procedure!!! Start working on Stock Konnect and get 100% accurate and updated overview of your orders from tons of different platforms.
If you are having problems reviewing orders and placing them in the right category, Stock Konnect has to offer an amazingly smart and efficient software that can automate the whole process. Review orders from all connected channels like eBay, Amazon, and Magento in one place and get rid of reloading to get the accurate status. With the ability to fetch orders from all connected platforms every 20-30 minutes and updating status every 15 minutes, it provides instant, accurate and update information each time. Moreover, get valuable insights such as details, item information, and shipment information instantly by just one click.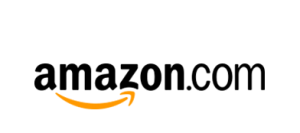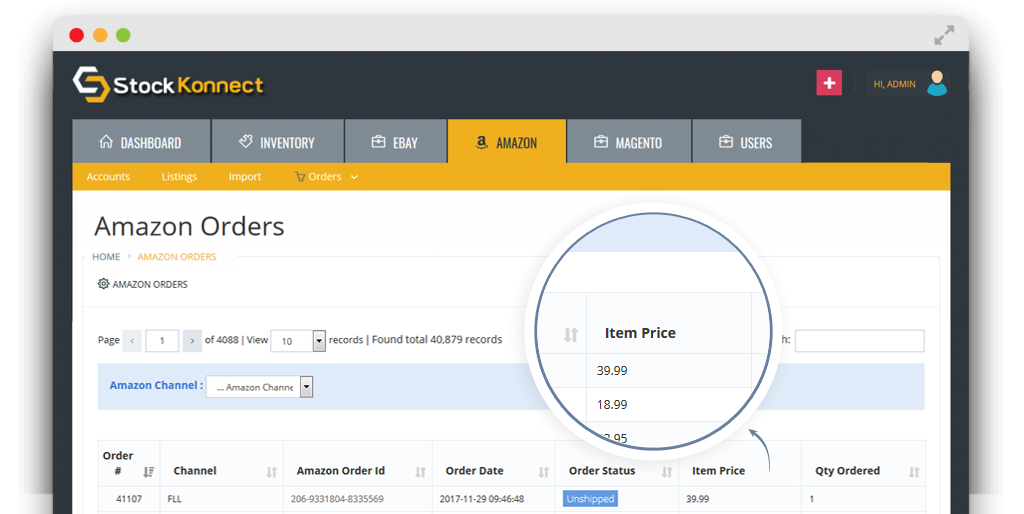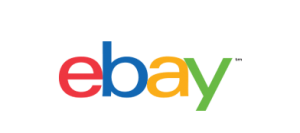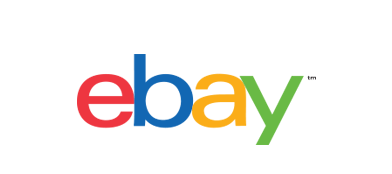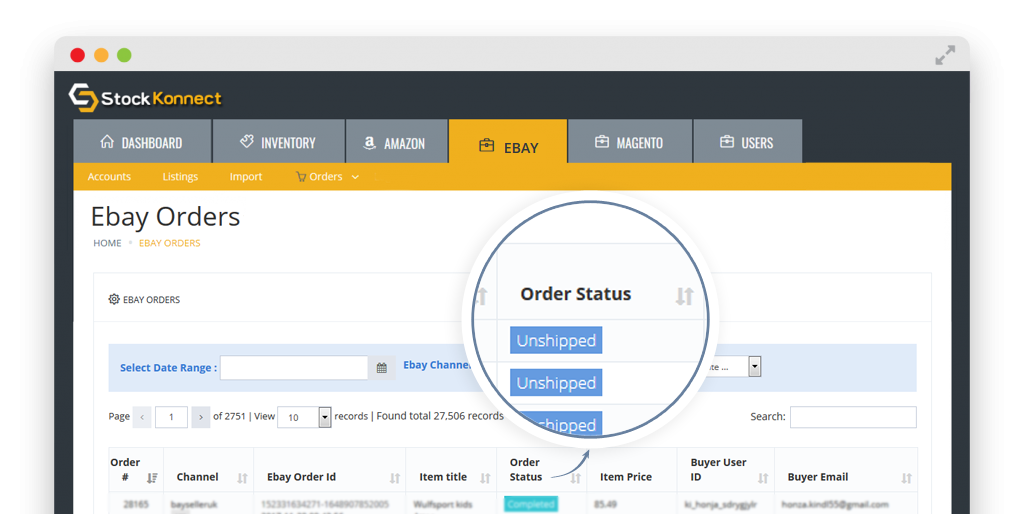 Orders Information
Want deep insights about each order?
The best offering from Stock Konnect's smart management software is the deep insights for each order. Now you do not need to reload or relocate to anywhere to get all required information.
One-click information:
Order details:
Get all the necessary information such as number, Account Ref, date, time, status, grand total and buyer information here.
Shipping information:
No need to wander in the browser, get all shipping information like Name, Address, Area code and email on a single click.