Take control of your
e

B

a

y

Store!

Stock Konnect gives you the freedom to manage your eBay business like a pro & comprehensive solution for managing listings, inventory, fulfillment, and reporting on the eBay marketplace.

Ebay is one of the highest visited marketplaces and one which every online sellers should seriously consider listing their products for sale.

We know it's difficult to develop your business, not to mention deal with your stock and requests, as you endeavor to stay aware of the developing number of offers channels. Stock Konnect encourages you achieve new clients regardless of where they shop – make and oversee postings, control stock, and satisfy arranges all from a solitary, instinctive interface that you'll adore utilizing. You can be up and running on Stock Konnect today!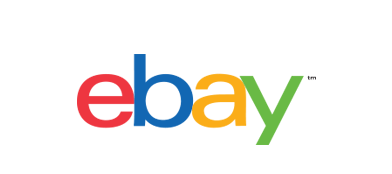 Ebay Listings & Inventory Functionality
Stock Konnect can be easily integrated with any marketplace of Ecommerce platform like Amazon, Magento and eBay. So you can easily manage all your single & variation listing for multichannels and web stores directly throught its interface in just a few clicks.
Stock Konnect Inventory management for eBay:
The requirement to easily integrate your items into eBay's sales channel is the most important consideration in choosing your management software. Import your store products and link your eBay listings to Stock Konnect and sync it across all of your items with the online Web store. Every selling of an item, the rest of your selling channels are updated with the correct stock figure.
Manage Work Flow with ease
Deal with every one of your listing from one place with the proficiency to track, revise and relist not just for one time, but also multiple times.
Super-Fast Listing
Bulk list your products to eBay in just seconds. Save listing options to make launching new listings quick and easy.
Quality eBay Conversion Templates
These templates enable easy listing of your items to change over ad of your item to deals.
Variation Support
Create and submit a listing to eBay for a product with multiple variations such as size, color, and dimensions. Sellers can also easily download and edit current eBay marketplace variation listings within the stock Konnect platform, with comprehensive inventory management on each child item.
Multiple Accounts
Connect as many eBay accounts as you manage to a single Stock Konnect account.
Copy between different ebay user ID's
Using multiple seller ID's? Use the fastest way to copy your listings between seller ID's and save tons of time on manual work offered by all other solutions.
Copy between different ebay sites
List on multiple eBay sites in seconds. For example: Copy listing from eBay USA to eBay Australia within the single account with one click and your listing will be up and running instantly.
Save time updating business policies (coming soon)
Manage returns, shipping, and payment policies across all your listings with ease. Create, revise and update policies.
Stock Konnect integrates with the following eBay marketplaces: