STOCK CONTROL
Don't worry Stock Konnect is here to help you manage and list new listings on all major e-commerce platforms like Amazon, eBay, and Magento. Stock Konnect, the multi-channel Stock Management Software enables you to leverage the powers of all popular shopping cart marketplaces under one roof.
Never run out of stock
What to do when an item is sold?
Stock Control has never been this easy before Stock Konnect. Instantly and automatically updating listing when an item is sold, it leaves no worries updating listings manually. So, you can focus on more productive tasks.
What if the stock level's zero?
Have you been suspending future listing manually? No need to do it again as Stock Konnect smart listings manager would do it for. Soon as the stock level reaches zero points; it automatically suspends all the listings.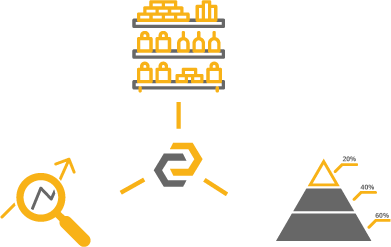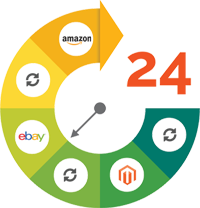 Synchronizing Channels
Are you tired of working on each platform separately?
If you are tired of working on each platform separately, multi-channel synchronizing of Stock Konnect is for you. Get all the listings, products, orders, analytics, and reports from tons of different platforms under one roof. Don't waste time and money on synchronizing and get the work done in minutes rather than hours.
I have synchronized my channels, what's next?
Congratulations!!! You are now ready to collect tons of profits. Fasten your seatbelts and get ready to witness a stream of profits flowing your way.
Import & Export Reports to CSV
Want to measure performance? Get a unified report for all connected channels:
Measuring the performance is the most crucial process. Stock Konnect provides a unified report from all marketplaces into a single deep insightful report.
Measure performance over time:
A single report for all listing platforms to measure performance for different time spans.
Sales Volume performance:
Want to measure performance according to sales? No worries get all sales or order volume reports with just a single click for all marketplaces.