Managing ecommerce Multi Channel business could be hectic and frustrating when it comes to Multi Channel stores. So there is no need to vender here and there, take advantages from Listing Management Software introduced by Stock Konnect. This is the multi-channel software that facilitates to automate listing, syncing and shipping across eBay, Amazon, Magento, and many marketplaces on just a single platform. Although it's very hard to manage these store at a same time along with Listing, Stock Control, and Order Management accordingly. But on the Stock Konnect' listing software, you can get all these facilities at a same time on the same platform with just one click.
Listing Management Software | Stock Konnect
By keeping the needs of professional sellers into the interest, Stock Konnect provides a faster way to list the various items on multi-channel stores through efficient and effective Listing Management Software. You can manage all the details of your Listing, Stock, Order, Inventory, and daily basis reports on the same platform with the same account at a same time. All of your worries regarding different products varying by color, size or other features, Stock Konnect's listing Software has you covered.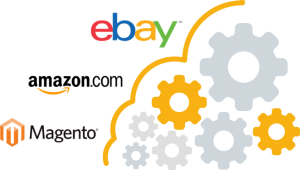 Stock Konnect's Multi Channel Listing Software facilitate the sellers with the power to list the items from one central platform to Multi Channel stores like Amazon, eBay, and Magento. This also helps them to save hours and hours of work, and also reduces the risk in expanding to new marketplaces. So simply select the product you want to list on, and choose the channel to list on. Stock Konnect creates perfect listings for you in real-time with more effective way.
Why Choose Stock Konnect For Ecommerce?
Although Stock Konnect' multi channel eCommerce fulfillment software integrates the eBay, Amazon & Magneto stores by saving time to automate the product listing process in bulk, but it also helps in:
Managing the Stock Logs and Product field logs easily.
Connect with many multi-channel stores with the same account.
Automate and control the inventory that saves time, cost, and efforts as well.
Deals with to manage the orders on all ecommerce multi-channel stores.
Control the Stock and synchronize all marketplaces on a same time.
Provides Inventory and Listing reports with effective and authentic reporting features
Stay connected with Stock Konnect and try 30 Days Free Trail to grow your ecommerce business faster than ever before.